GAME-CHANGING SOFTWARE
ProMLM' iCON CLOUD Software is robust and has all the features needed for your business to grow and succeed. Personalization enabled with Integrations, Replicating sites, BI based report management, Internationalization, Coaching module and complete Marketing tools. The iCON CLOUD Provides an arsenal of tools and features to attract and retain quality associates.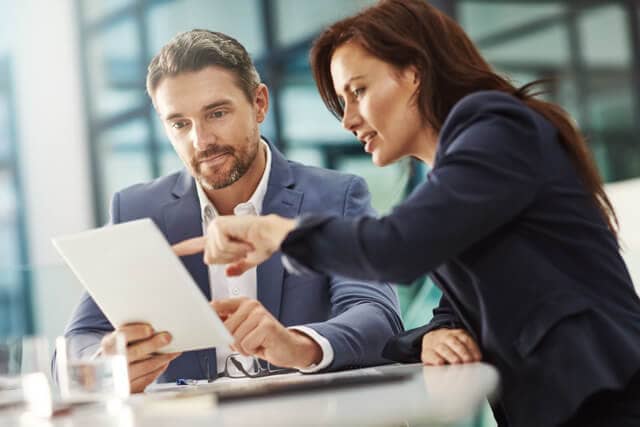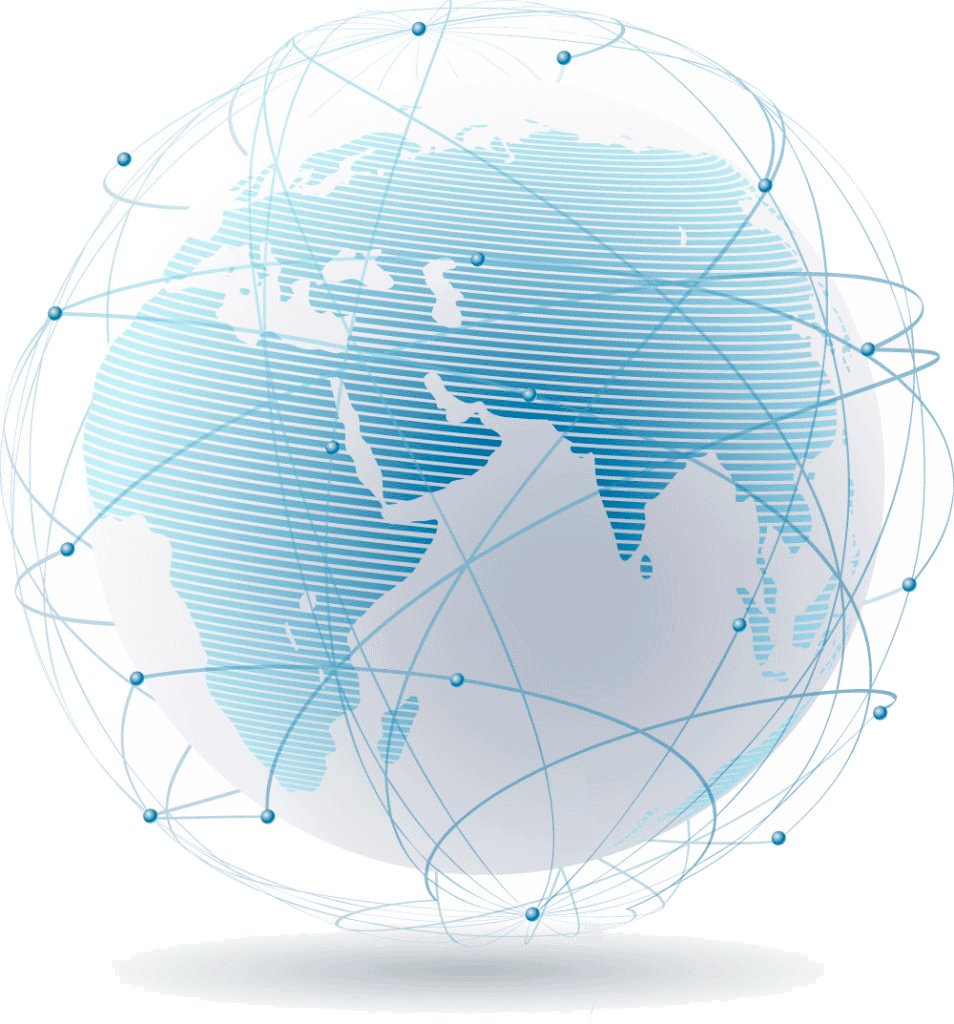 API -INTEGRATIONS
An application programming interface (API) is a messenger that processes requests and ensures the seamless functioning of enterprise systems. API enables interaction between data, applications, and devices. It delivers data and facilitates connectivity between devices and programs. API can also be defined as an online programming interface of the organization. It allows applications to communicate with backend systems.
An application programming interface creates a channel for the company to sell its products and services online. API enables access to services by adding codes to applications. It further enhances connectivity and bolsters functionality. The future of software is all about integrations and we provide an edge to your business through cross-platform integrations seamlessly. ProMLM's iCON platform is compatible with third party software/tools with API management solutions to achieve full lifecycle management through a simple integration within the ProMLM' iCON platform. We support REST API connectivity and connect complex data sources apart from OAuth and RPC based connectivities.
SALES FUNNEL & PAGE BUILDER
Sales funnels and their place in marketing are irreplaceable. Sales funnel builder software is an effective solution that assists you in snapping your marketing tactics into place under the guise and advantage of automation. With today's technological advancement in terms of artificial intelligence (AI) and business, automation is taking over. And companies all over the world are taking note. As we've learned, managing sales funnels allows you to engage with your network in a more effective manner. In a sense, you can go to them before they have to come to you.
A funnel builder allows you to take this approach by:
Increasing referrals
Offering targeted upsells
Promoting single-event offers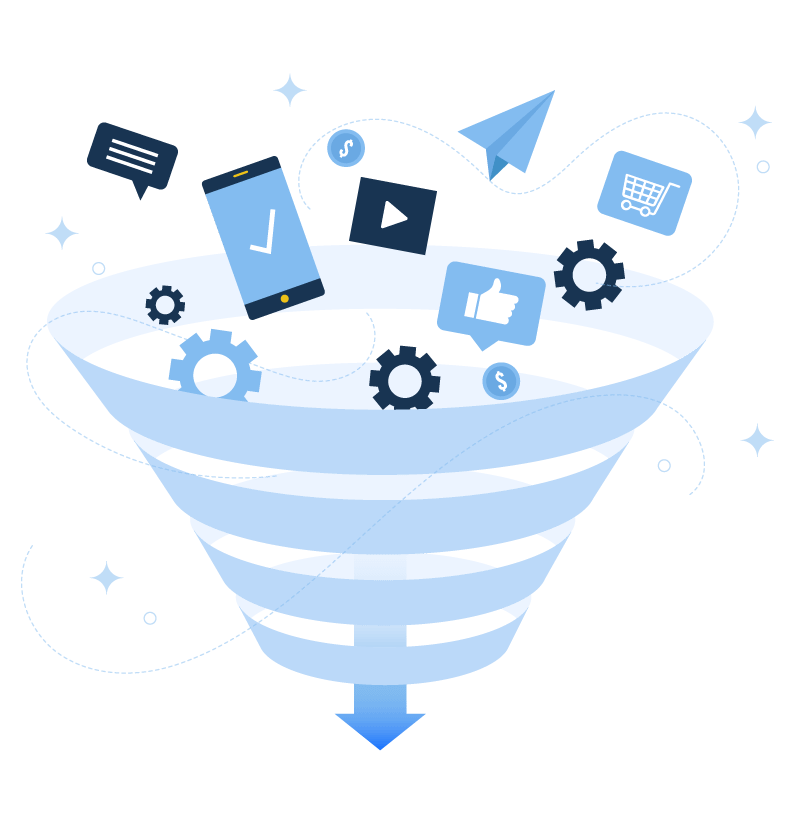 SOCIAL ENGINE
social media networking engine that provides a robust framework on which to build all kinds of social environments, an internal collaborative platform for your organization through to a brand-building communications tool for your company and your network.
We support all major social media partners like Twitter, Facebook, Linkedin, Instagram, Pinterest and much more.
J-REPORTS
With ProMLM' iCON, we deliver J-Report that is a BI solution for the enterprise report management that empowers users to create reports, dashboards, and data analysis on Hadoop, big data, and transactional data sources. Through data visualization, users can perform their own reporting and data discovery while seamlessly embedded in their applications. Furthermore, users can extend their data analysis capabilities using Visual Analysis, an ad hoc tool powered by in-memory cubes, that easily transform business data into rich visualizations.
It's in-built with more than 300 reports which are downloadable and Printable from the back-office.
BI ANALYTICS
Infused with AI, ProMLM' iCON Business Analytics help small and large organizations maximize the value of their data, unearth insights, build plans, and respond in real-time to customer demand.
Go beyond what. Get to the why, and plan for what's next.
With our party plan business module, companies can authorize their distributors who have signed up as a representative on their Direct Selling business to host in-home or online/virtual parties. The purpose of the party is to sell products directly to consumers, in a fun, social setting. Many representatives leverage social selling on Facebook Live, Instagram.
The attendees of a party serve as a source of future party hosts. As an incentive for hosting a party, the hostess receives a Hostess Reward. The Reward can be a discount on products, free products, or the ability to purchase exclusive Hostess Only products. The representative receives compensation on the retail sales from a party.
Online coaching has evolved significantly over the past decade transitioning from in-person and telephonic-only offerings to those more appropriately classified as digital coaching or remote coaching.
This type of coaching may still incorporate telephonic or in-person sessions, but coaching tools and technologies, such as online coaching platforms, have enabled businesses to launch highly scalable models without compromising coaching effectiveness.
Whether looking at simple platforms for coaches or complete coaching solutions it's critical to realize that most technologies are designed to solve specific pain points in the coaching workflow. As such, some will be better suited for solopreneurs or Teampreneurs just getting started with their business, while others that may be best suited for more established coaching businesses, or even larger organizations.
As a result, ProMLM' iCON online coaching module tools will likely consist of a combination of the following depending on the needs of the business:
ROLE MANAGEMENT
The Role Management management role enables administrators to manage management role groups; role assignment policies and management roles; and role entries, assignments, and scopes in an organization.
Users assigned this role can override the role group managed by property, configure any role group, and add or remove members to or from any role group.
This management role is one of several built-in roles in the Role Based Access Control (RBAC) permissions model in ProMLM' iCON. Management roles, which are assigned to one or more management role groups, management role assignment policies, users, or universal security groups (USG), act as a logical grouping. This role management functionality will help you to decentralize operations without compromising the security and confidentiality of the platform.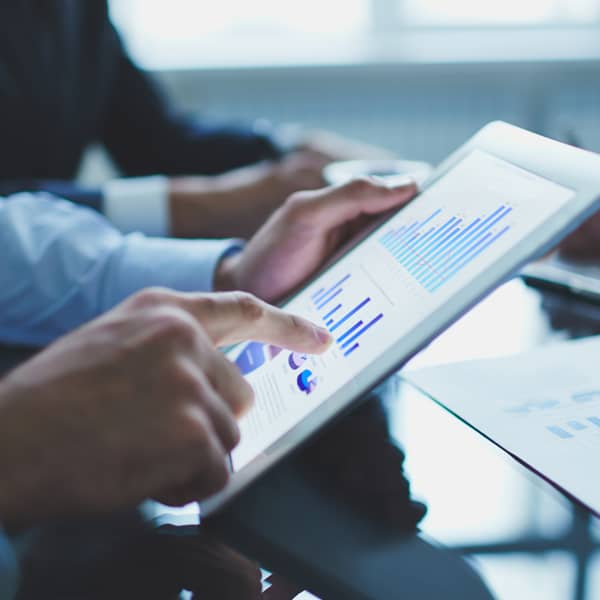 INTERACTIVE DATA TABLE
Data tables display information in a grid-like format of rows and columns. They organize information in a way that's easy to scan so that users can look for patterns and insights.
Data tables can contain:
Interactive components (such as chips, buttons, or menus)
Non-interactive elements (such as badges)
Tools to query and manipulate data
Schedule an Exclusive demo on our
Latest iCON edition
Call us at 315.231.6666 to let us help you select the option or plan that is best suited for your needs.