Stair-Step Breakaway Plan
Acknowledge the work of the top-performing members by giving him the deserved position
What is The Stair Step Break Away Matrix?
This is one of the oldest and most common types of compensation plans. At Pro MLM, we have vast experience in the MLM industry and have developed a stair step breakaway plan with the most advanced technology.
Stair-step Matrix is like an Uni-level Matrix, where there is an unlimited number of front line positions.
Each stairway phase is regarded as a progression in position within the company.
As you shift to the top of the stairways, you are then permitted to break away from your sponsor and run your company individually.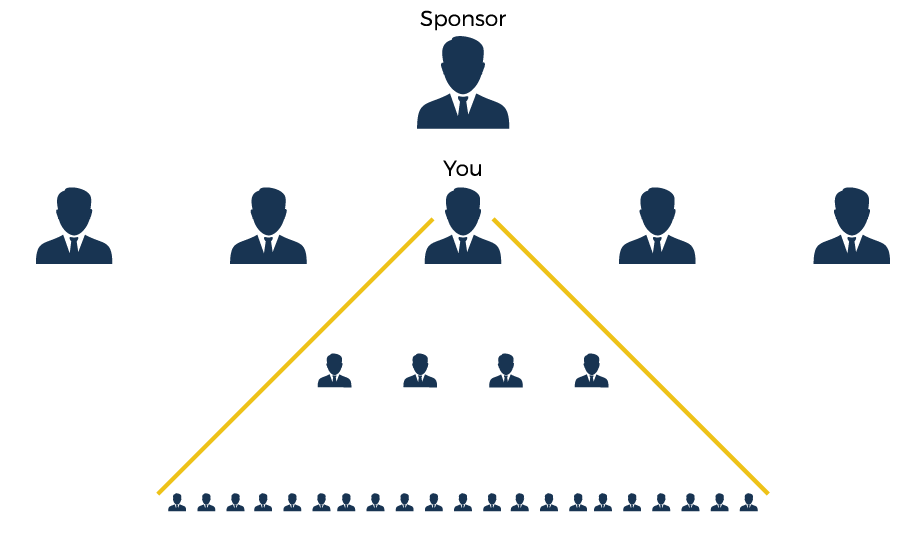 How does it work?
With each step/rank, members are given a lower price or refund on their buy ins. For example, the first stage (sales professional level) may generate a 20% discount, the second stage (Distributor), will generate a 25% discount, the third stage (Supervisor) a 30% discount, the fourth stage (Manager) a 35% discount and the fifth stage (National Director) generates a 40% discount. As a member progress , their discount rates improve.
Key Features
Stair Step Breakaway MLM plan creates an attractive earning platform.
Amount of risk associated with this plan is less when compared with other plans
This plan is more balanced one as it is based on a percentage
Pro MLM Software Solutions developed and designed the scalable and portable Stair-Step MLM Plan Software
Advantages of Stair Step Break Away Matrix:
The breakaway component of these Matrix allows a person to build bigger teams and earn compensation from deeper generational levels. Another advantage of this plan is the size of the downline members as these types of plans have no limitation on the number of people who can be recruited to the first-generation line and also the number of recruits that the downline distributors are allowed to recruit.
Schedule an Exclusive demo on our
Latest iCON edition
Call us at 315.231.6666 to let us help you select the option or plan that is best suited for your needs.