Among the various MLM compensation plans, the Board Plan is one that give high profits to the board members. As this plan gives benefits for both MLM companies as well as board members many multi-level marketing organizations prefer this plan over others. As the name indicated in this plan members work in a board (team) that consists of designated numbers and when the board is completed, it will be split into two sub-trees. Numbers on the promotional board members differ from company to company as businesses have the authority to decide how many members can be in a board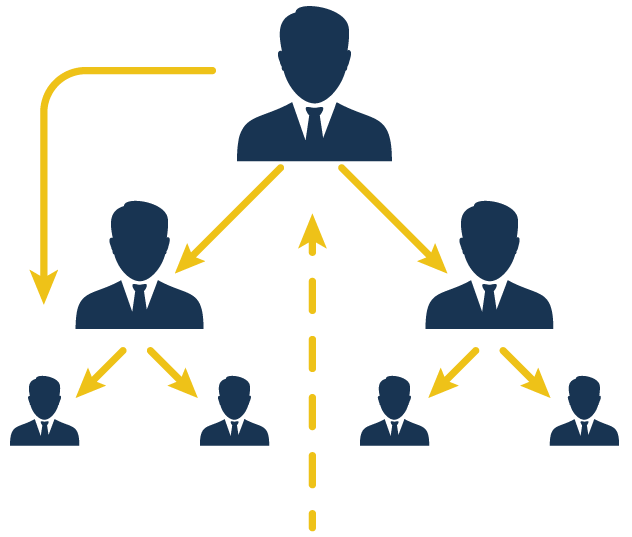 Board MLM Plan Software Features
Board MLM Plan Commissions
Advantages of Board MLM Plan
A Board MLM Plan is the most Classical Network marketing plans used by MLM companies.
Easy to Manage
Great Payouts
More Income
Our MLM software development team has successfully developed board plan software for clients around the world. Explore the features and functionalities of our Board Plan MLM Software with our free online demo and come to know about the efficiency of our multi-level marketing software. Regardless of the size and type of the company, our software is suitable for all businesses and industries.
Schedule an Exclusive demo on our
Latest iCON edition
Call us at 315.231.6666 to let us help you select the option or plan that is best suited for your needs.