ProMLM Software is fully customized for the Cycle Matrix MLM compensation plan. Our cycle matrix is suitable for all types and sizes of industries.
How Does Cycle Matrix Work?
Each Cycle allows only limited members. Once a member has completed the Cycle, they will be upgraded to the Next Cycle. For example, the 2*2 cycle matrix means in the first level there are two members (1,2) and second level there are 4 members (3,4,5,6)
In this plan, a blank board will be allotted to the member to fill a few with their associates. The dimensions of columns may differ for each company. The commission is rewarded upon the completion of columns by the members.
The Cycle Plan, also known as Revolving Matrix Plan, is the most popular with smaller networks. Only limited members are allowed in each board making management and recruitment easy.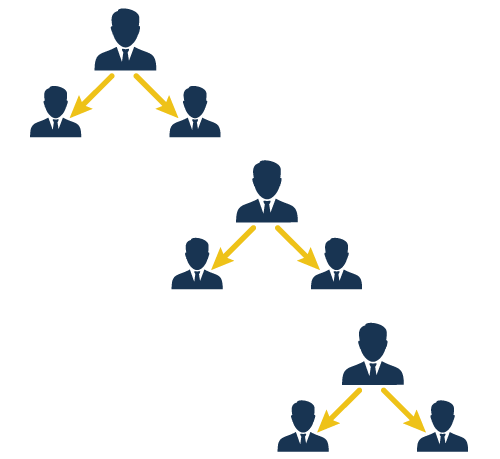 Some of The Important Features in Our Cycle Plan MLM Software
Types of Bonus in Cycle Matrix Plan
Schedule an Exclusive demo on our
Latest iCON edition
Call us at 315.231.6666 to let us help you select the option or plan that is best suited for your needs.