Drive Sales Excellence
Discover the Ultimate Marketing Software Solution
Drive Sales Excellence
Discover the Ultimate Marketing Software Solution
Drive Sales Excellence
Discover the Ultimate Marketing Software Solution
Connect with your favorite carts
We support all major eCommerce like Shopify, Woocommerce, Magento, Opencart, CS-Cart, Big-commerce & more.




Decoding MLM: Unraveling the Power of Network Marketing Software
Start taking control of your future today and reach your full potential with goal tracking.
Start taking control of your future today and reach your full potential with goal tracking.
It streamlines operations, automates tasks, and enhances the efficiency of MLM ventures, ensuring that businesses run smoothly and profitably.
The Evolution of Network Marketing Software
Past: Earlier MLM businesses relied heavily on manual processes, leading to inefficiencies and errors.
Transformation: With the advent of software solutions, tasks like commission tracking, sales management, and recruitment became automated and more accurate.
Today: Modern MLM software offers a plethora of features, from AI-driven analytics to seamless integrations, ensuring that network marketing businesses are more scalable and adaptable than ever.
Difference Between MLM and Direct Selling
MLM (Multi-Level Marketing): Involves a hierarchical structure where salespeople earn commissions not only from their sales but also from the sales made by their recruits (downline).
Direct Selling: Refers to selling products directly to consumers, bypassing traditional retail channels. While it can be a part of MLM, it doesn't always involve a multi-tiered commission structure.
Embark on a Transformative Journey with Our Solution
Elevate your MLM journey with knowledge, strategy, and the power of technology. Stay ahead, stay informed.
Experience the Magic Firsthand: Curious about our software? Request a demo and witness the power and efficiency of our platform in real-time. See for yourself how we can elevate your business.
Tailored to Your Needs: Every business is unique, and so are our pricing tiers and packages. Explore a range of options designed to fit every budget and requirement. Quality and affordability, hand in hand.
We're Here for You: Questions? Thoughts? Ideas? Our team of experts is just a message away. Reach out for personalized consultations, insights, or any queries you might have. Your success is our mission.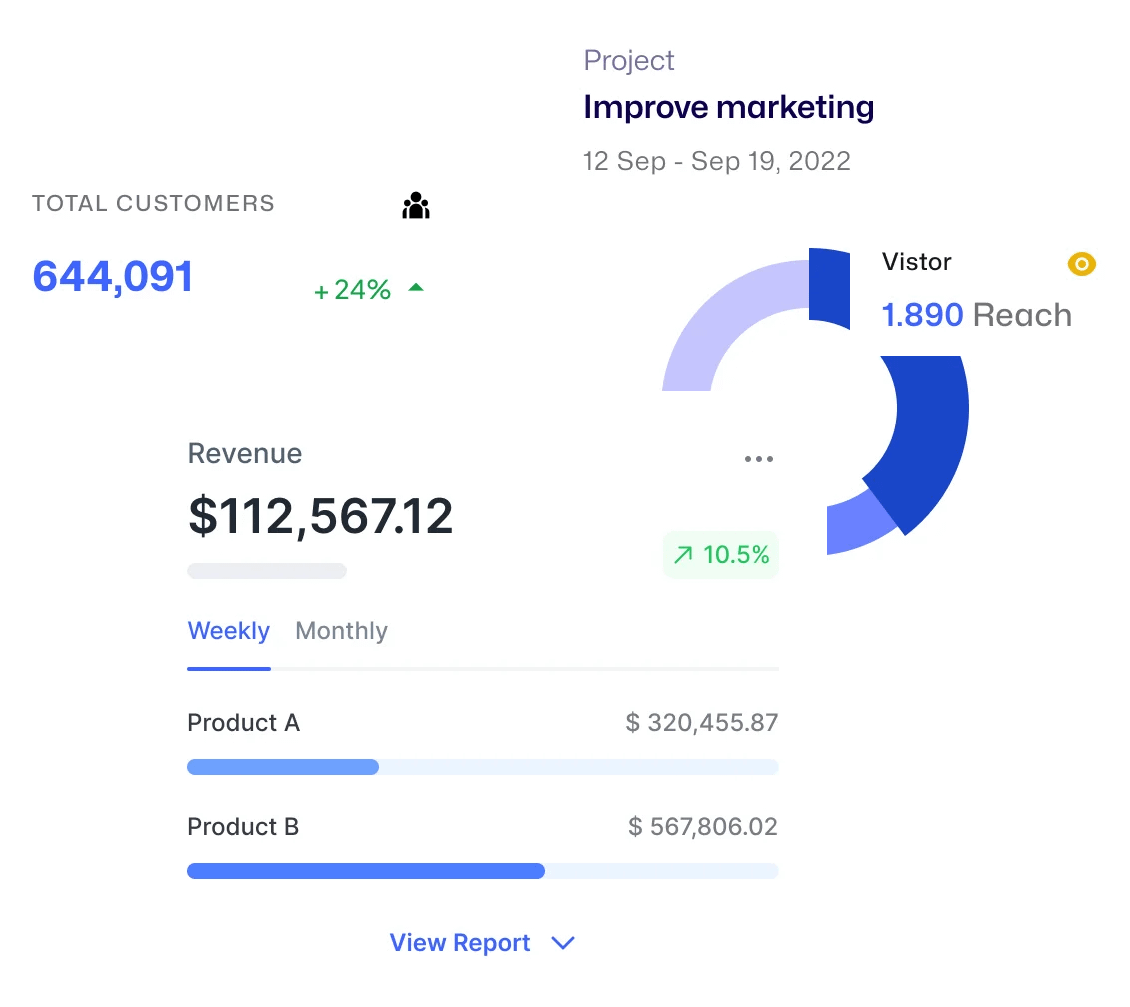 Key Features of Our Multi-Level
Marketing Software
Start taking control of your future today and reach your full potential with goal tracking.
Best Practices in MLM
Crafting Your Path to Success
Dive into proven strategies and tactics that propel multi-level marketing success. From building genuine relationships to effective team management, discover the secrets of top MLM leaders.
Embrace the future with a deep dive into how technology is reshaping MLM. From AI-driven analytics to blockchain security, understand the tech trends that are setting the pace in modern network marketing.
Choosing the Right Software
In the digital age, the right MLM software can make or break your business. Learn how to discern the best from the rest, ensuring your platform empowers growth and streamlines operations.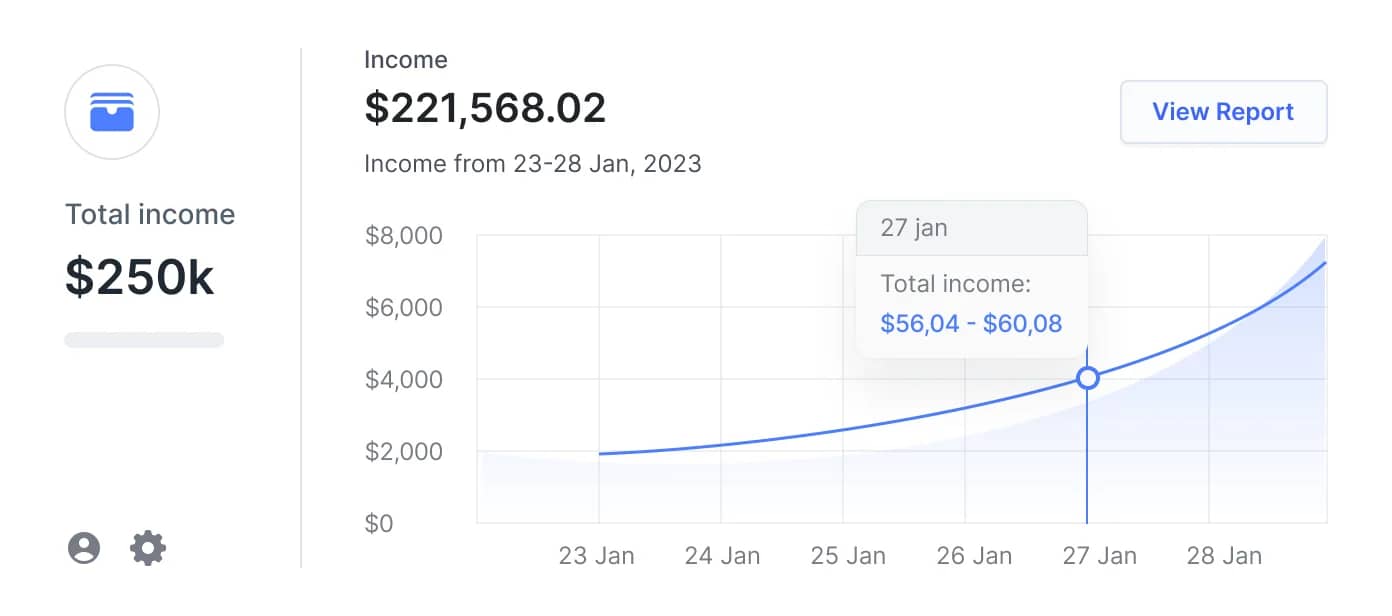 ProMLM™ provides everything direct selling and Network Marketing companies need to launch, Grow, and Sustain their business. Save resources and stay smart by working with a single partner for all your Network Marketing and Direct Sales business from onboarding till commission payout with our suite of tools and functions.
The ability to adapt to new technologies is not the only path to success isn't just about growth – it's all about the experience we provide to your members. ProMLM™ has helped hundreds of Network Marketing and Direct Selling companies to optimize their bottom-line and creating an edge over their competitors. Our iCON CLOUD provides additional resources to retain and explore the market with its value-added tools and scale your growth potential.
The iCON CLOUD Platform is a niche feature-rich, Elastic, and exclusively designed with unique tools options. Being a modular-based architecture, customization within the code allows you to retain the benefits of feature upgrades while also providing your personalization. Our open APIs empower you with complete freedom and the ability to change anything anytime.
Direct Selling Software: Powering the Next Wave of Sales
Network Marketing Software: Broadening Horizons, Building Connections
Navigating the Landscape of MLM Software
Binary MLM Software
Balancing Two Legs for Optimal Growth. Binary MLM Software is structured around the principle of balance. Each member recruits two new members, forming two legs: a left and a right. Commissions are typically based on the sales of the weaker leg, promoting a harmonious growth strategy. This system is favored for its simplicity and its ability to create a balanced team structure.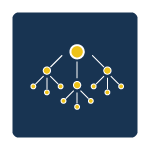 Matrix MLM Software
Fixed Depth and Width for Structured Expansion. Matrix MLM Software, often referred to as Forced Matrix Software, operates within a preset number of widths and depths, such as 3x3, 4x4, or 5x5. This means each member can recruit a certain number of distributors at each level. It offers a clear, tiered approach to recruitment and rewards, ensuring a more predictable and organized growth pattern.
Unilevel MLM Software
Unilevel MLM Software offers a straightforward approach. A member can recruit as many distributors as they wish, all placed directly under them. While it lacks the depth restrictions of matrix systems, its simplicity and unlimited width make it a favorite for businesses that prioritize horizontal expansion.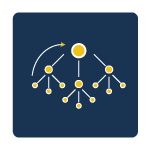 Board/Cycler MLM Software
Board or Cycler MLM Software is centered around a rotational system where members move through different boards or levels based on specific achievements or criteria. Once a board is filled, it splits, and members move up, creating a dynamic environment that emphasizes both individual and team performance.
Stairstep Breakaway MLM Software
The Stairstep Breakaway system is built on achieving preset sales targets. Members climb 'steps' or 'ranks' based on their sales and the sales of their team. Once they achieve a certain level, they can 'break away' from their upline, becoming independent entities. This system rewards both sales prowess and leadership skills.
ICON CLOUD services is designed to offer a suite of tools and services to your network effortlessly and not just a platform for your network marketing and direct sales business. Hand-held devices optimized replicated sites with eCommerce provide your customers with all the benefits they expect – the creation of a customer profile, event calendar, promotions, related items, wish lists, product review, customer auto-ship management, ship station integration. A "Register Now" page enables online enrollment directly from the distributors' website. Create your own personalized Distributor/Member Back Office that empowers your network.
The Fully responsive portal enables members to build their business with ease from anywhere while they connect, communicate, and collaborate with team members, customers, and up-line. Turnkey party solution including booking engine, hostess rewards, and e-invitations. The party solution automatically creates a unique website for each party for simple social sharing.
Subscribe to Our Newsletter
Receive the latest technology & business news in your inbox. Select the newsletters you'd like to receive.