Linear Compensation Plan
As the name suggests 'Linear' is the basic concept of the software so that everything falls in a single line.
What Is Linear Matrix?
When it comes to positioning, whenever someone is added to the company, they immediately become a part of someone's organization. For example, if Member A is in California and becomes a part of the organization, and Member-B is in New York and becomes a part of the organization, then B is in A's down-line organization. As the overall organization grows, so does the personal organization of each person who joins.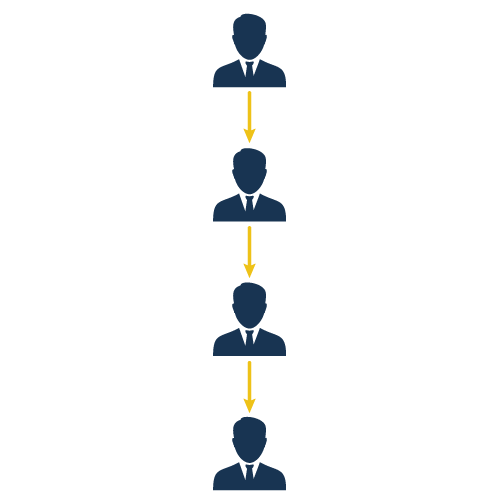 What Are the Benefits Of a Linear Matrix?
Linear or Straight-line compensation plans are structured as a downward thread of distributors, as new distributors can join one under the other continually. The biggest advantage of the linear plan is its simplicity. Every member will be placed in a single line and the income is completely based on the above member's effort. The first member will get more compared to the second and the second member will earn more compared to the last member.
Schedule an Exclusive demo on our
Latest iCON edition
Call us at 315.231.6666 to let us help you select the option or plan that is best suited for your needs.